Winners 2006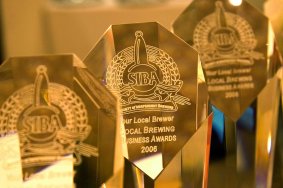 Best Support for an Off-Trade Customer

Sponsored by Asda




Westerham Brewery Co.

01732 864427
Entry: A close working relationship with the owners of the Priory Farm shop near Redhill. Westerham have provided support for Christmas and summer marketing events as well as point of sale items such as gift boxes. In addition the brewery makes regular deliveries of British Bulldog cask beer to the farm shop butchers for incorporating into their prize-winning sausages.
Judges Comments: An open and co-operative relationship which is working well to both parties' mutual benefit. Strong tailored support for farm shop enables both growing sales for shop and brewery's steady growth and a balanced customer base.
Best Support for an On-Trade Customer

Sponsored by CAMRA (RAIB)




Everards Brewery

0116 201 410
Entry: A three tier cellar training course tailored to needs of both brewery and licensee. 3rd tier of programme exceeds standards of Bii ABCQ award in Beer & Cellar Quality by including information on brewing, advanced beer tasting, marketing and dispense. Overall comprehensive in-house support package of technical and trade quality back-up. 3rd tier qualification entitles ?Master Cellarman? status and delegates have opportunity to design and brew their own beer.
Judges Comments: Approach combined classic training elements with activities designed to maximise licensee's interest in ale and ability to communicate with drinkers. A strong culture of continuous improvement permeated implementation of programme. Case studies demonstrated how training facilitated extending range of ales leading to significant increases in ale sales.
Best PR Initiative

Sponsored by the Publican

Moorhouse's Brewery

T.01282 422864 / 416004
Entry: Meantime Brewing Co has created a family of websites to educate the public about the origins and heritage of beer styles which also serves to stimulate export sales.
Judges Comments: Well designed and executed using the global reach of the medium. Successfully integrated with other marketing activity including corporate rebranding. Measurement of site traffic shows strong growth in number of website hits.
Best New Product Launch

Sponsored by Lloyds TSB

Hawkshead Brewery

01539 822644
Entry: Multi-purpose building to support enforced brewery relocation which acts as an overall showcase for real ale. Uses include training and courses for publicans and public, brewery tours & real ale venue for special functions.
Judges Comments: Care for quality and distinctiveness of Beer Hall reinforces changing perception of local brewing as professional, serious and commercial. Location and co-operation with other village businesses firmly places local brewing at heart of fast growing interest in local produce and craftsmanship. Virtuous circle of reinvestment of revenue stream from Beer Hall into furthering retail opportunities for real ale through investment in dispense equipment in previously keg-only outlets.
Best Innovation

Sponsored by DAS Brewing

Isle of Skye Brewery

(01470) 542477
Entry: Adaptation of a new cask container introduced from outside the brewing industry which has enabled extending the geographical availability of cask ale, increased the number of distribution points and eliminated the seasonal restrictions of supplying ale in traditional 9 gallon firkins without sacrificing product quality.
Judges Comments: Resourceful thinking which recognised and addressed customer constraints and has led to impressive business results including doubling of capacity, increased local employment and significant additional customer base in what has traditionally been a restricted market for cask ale drinkers.
Best Promotion Initiative

Sponsored by Small Beer Ltd.

Everards Brewery

0116 201 4100
Entry: Cyclops, an education system, uses simple language and imagery to explain what different real ales should look, smell and taste like. It uses a scale of one to five to measure the sweetness and bitterness of ales to allow drinkers to work out how they like their beers. Promotional material includes beer mats, posters, tasting cards and pump clip crowners to inform consumers of what they are buying.
Judges Comments: An outstanding idea which combines simplicity and comprehensive implementation. Industry-wide relevance which Everards have quickly recognized by encouraging others to adopt it with potential benefits for all cask ale brewers and retailers.
Best Packaging Initiative

Sponsored by Harris Cook Turner

Wyevalley Brewery

01885 490505
Entry: A broad brief which incorporated corporate and brand design, considered both design and pack formats and acknowledged industry trends, especially the move to matching beer with food. Entire product range and POS range from pump clips to bottle labels was redesigned to achieve a sharper yet traditional image to enable brewery to compete with national brands on a regional level.
Judges Comments: A well-executed, comprehensive and co-ordinated approach. In particular Wye Valley succeeded in achieving the difficult task of contemporising traditional imagery.
Overall Winner
Hawkeshead Brewery
www.hawksheadbrewery.co.uk
info@hawksheadbrewery.co.uk
01539 822644
Alex Brodie, Managing Director of the Hawkshead brewery said, "this award is a recognition of what we are trying to do – to prove just how far the small brewing industry has come, how good, professional, consistent, we can be and how we in SIBA can be trusted to make, develop and sustain the British national drink, where so many big, rich companies have tried to diminish or destroy it. Think local drink local."
Highly Commended Awards
Best PR Initiative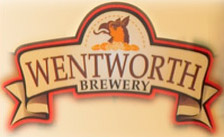 &
Best New Product Launch

&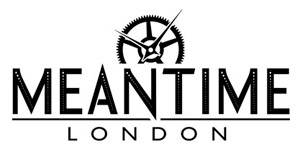 Best Packaging Initiative